Tasty Travels
Culinary getaways around the world
By Vacations Staff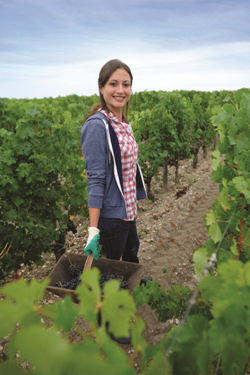 Goodluz/Fotolia
F
ood is more than just sustenance; it is central to so many aspects of life. We celebrate achievements and mourn losses with favorite meals, we incorporate dishes into our ceremonies, we may even seek to boost our culinary prowess so we can share goodies with those we love. For many of us, the best part of venturing across the globe is discovering something new to sink our teeth into.
This issue, we were inspired to create this epicurean feature, pulling together a host of trips that highlight two of our dearest pastimes: eating and drinking. There are tours that focus on regional specialties, like an Outback adventure including authentic barbecue, and resorts that serve gourmet fare prepared with ingredients grown on-site, including Anguilla's CuisinArt Golf Resort and Spa. Follow these links to find your ultimate food journey.
Traditions at the Table
Culinary CuisinArt
A Toast to Europe -- and Beyond
Nutritional Noshing Meets Ultimate Indulgences
The information in this story was accurate at the time it was published in November/December 2013. Please visit
Vacations To Go
or call (800) 680-2858 for current rates and details.
Send This Article to a Friend
Bookmark this Content
Digg it!
Reddit
Furl
del.icio.us
Spurl
Yahoo!