Flower Power
Floriade 2012 takes over the Dutch city of Venlo
By Kimberly Garza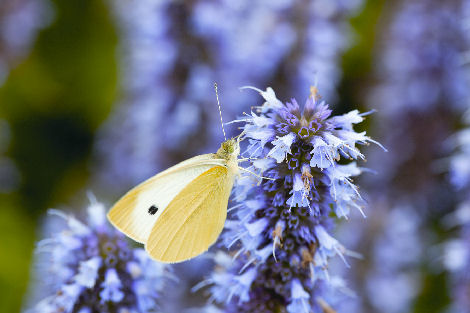 Floriade 2012
A
rare event bursts into bloom this year when
Floriade 2012
, a world horticultural exposition, opens in Venlo, Netherlands. The six-month extravaganza happens every 10 years, each time in a different Dutch city; previously, locales like Amsterdam and Haarlemmermeer have hosted. Now Venlo, a city in the southeastern corner of the country, will step into the spotlight from April 5 through Oct. 7.
The Floriade is the latest in a long line of world expos, major international events that showcase economic, social and technical achievements from around the globe. The tradition dates to the mid-19th century and includes the 1893 World's Fair in Chicago, which brought us the Ferris wheel, and the 1889 Paris Exposition Universelle, which unveiled the Eiffel Tower.
Not to be outdone, the first Floriade in 1960 introduced attendees to the Euromast, Rotterdam's now-famous tower topping 600 feet, which was constructed for the event. That inaugural Floriade attracted more than 3 million people.
At the April debut, visitors will get a first look at Venlo's Floriade Park, a specially designed, 163-acre sprawl that features roughly 100 exhibitors, from horticulture experts to international vendors. Weave through lush gardens or check out the daily musical, dance and art performances.
Start the flora-filled day by heading to any of the expo's five "theme worlds," unique to the 2012 Floriade: Relax and Heal, Education and Innovation, Green Engine, Environment and World Show Stage. Each boasts its own decor, interactive programs and activities as well as a food court tailored to the motif.
Visitors to Relax and Heal can amble through an Asian-inspired garden, where they are encouraged to walk barefoot on a path made of 12 types of stones. The ambience is designed to balance nature and energy. At Restaurant Relax and Heal, treats run the gamut from mint tea to Thai food.
Or take a stroll through Education and Innovation, full of laboratories and pavilions devoted to the newest concepts in horticulture and design. Here, the DIY crowd can talk to experts about choosing nature-friendly materials for their own gardens.
The Green Engine enclave highlights the many ways that nature and industry can complement one another. The six-room office at the pavilion of a Dutch landscaping association is a prime example, transformed from a standard gray box into an airy workspace with the addition of trees and hedges within its walls. Watch the giant tulip above the Flower Bulb Pavilion bloom and recede; more than a million bulbs will blossom at Floriade. Hop aboard the Floriade Cable Lift, the highest and longest cable car ride in the Netherlands. It will shuttle about 4,000 people across the park every hour and offer spectacular panoramic views.
You don't have to be a botany enthusiast to appreciate the lush landscaping and flowers in eye-popping colors -- but the people of Venlo, a city of 100,000 in the country's Limburg province, do appreciate an environmentally friendly crowd. Venlo was the first region in the world to adopt the "cradle-to-cradle" philosophy, a concept of sustainability that renders all products completely recyclable and transforms waste into raw materials.
A hot spot for agribusiness, Venlo also is noted for its numerous parks and forests, particularly along the banks of the Meuse. Citizens rebuilt a portion of it after World War II, when Nazi raids destroyed much of Venlo's historic section. But classic buildings like the Stadhuis, or city hall, survived. Other attractions include the history-rich Limburgs Museum and the art-filled Museum van Bommel van Dam. And, the city has embraced its new status as a green powerhouse of the world.
Many
escorted tours
and
river cruises
traveling through the Netherlands this year will include Venlo and the Floriade in their itineraries. For example, on the eight-day "
Best of Holland
" from
Brendan Vacations
, guests explore Amsterdam's old city center and admire the famed tulip landscapes of Keukenhof (on departures through mid-May only), and also head to Venlo for a full day at the expo. The tour treks north to Apeldoorn for a visit to the 17th-century Het Loo Palace and formal gardens, then to Groningen, which you can explore on a guided bicycle excursion. Visit the restored windmills of Zaanse Schans and the famed cheese-making town of Edam before returning to Amsterdam. Prices start at $2,175 per person, without airfare, and tours run from mid-April through September.
"
Netherlands, Belgium and Paris
" an 11-day exploration from
Collette Vacations
, also launches from Amsterdam. Visitors spend two days in the historic city, followed by one day at the Floriade. Later, pass through the Belgian cities of Bruges and Brussels before ending with two days in the City of Light, where your stay is split between guided sightseeing and free time to wander on your own. This itinerary starts at $2,399 per person, with departures from April 9 through Oct. 1.
"
Gems of Germany, Belgium and the Netherlands With Floriade
" an eight-day, small-ship voyage from
Uniworld Boutique River Cruise Collection
, leads groups along the Rhine River between Brussels and Cologne, Germany, with a full day's side trip to Venlo. Guests can opt to spend their time at the Floriade or take a walking tour of the green-friendly city. Listings start at $2,349 and run through early September.
AmaWaterways
combines the Floriade with central Europe's rich wine-producing heritage on "
Vineyards of the Rhine and Mosel
" an eight-day sailing between Amsterdam and Remich, Luxembourg. In addition to seeing the expo, participants visit the German cities of Rudesheim, where wine taverns line the pedestrian Drosselgasse, and Bernkastel, known for its rieslings. Rates start at $2,249 per person, before airfare, and departures are offered through September.
Call (800) 680-2858 or
click here
to learn more about escorted land tours and river cruises that take in the Floriade.
The information in this story was accurate at the time it was published in March/April 2012.
Send This Article to a Friend
Bookmark this Content
Digg it!
Reddit
Furl
del.icio.us
Spurl
Yahoo!